Disney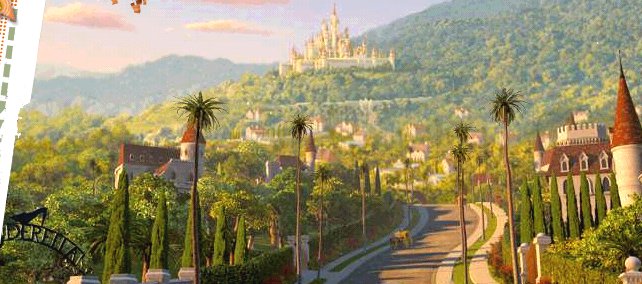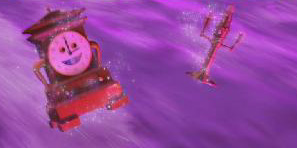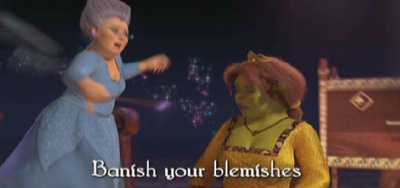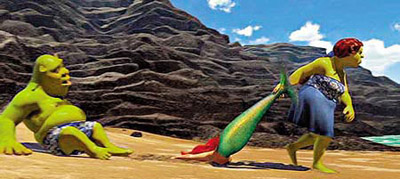 1. The Little Mermaid: The mermaid at Shrek and Fiona's honeymoon on the beach.
2. The Little Mermaid: Fairy Godmother concocting potions in that huge cauldron is strongly reminiscent of Ursula doing the same thing.
3. Beauty and the Beast: Talking furniture, in the castle.
4. Beauty and the Beast: Two of the workers at Fairy Godmother's factory turn into Cogsworth and Lumiere (The clock and candelabra).
5. Beauty and the Beast: All the furniture singing and dancing around as the Fairy Godmother sang.
6. Beauty and The Beast: Mushroom into rose part.
7. Beauty and the Beast: Shrek going from Ogre to Man and back from Man to Ogre.
8. Peter Pan: Captain Hook playing the piano at the Poison Apple.
9. Peter Pan: When they lock up the fairies in the jars around the Jacuzzi.
10. Snow White: The Poison Apple, the bar, just like the poisoned apple that the stepmother gave Snow White.
11. Cinderella: The Fairy Godmother's song is somewhat like Cinderella's Fairy Godmother's song.
12. Cinderella: Shrek and Fiona's carriage.
13. Cinderella: Her house in Far Far Away.
14. Cinderella: The ugly stepsister.
15. Cinderella: If Shrek wants the spell to last forever he has to kiss Fiona at Midnight.
16. Sleeping Beauty: On the Red carpet.
17. Sleeping Beauty: In Fiona's diary there's an entry about her father not letting her go to Sleeping Beauty's pajama party.
18. Sleeping Beauty: According to Dreamworks Animation insiders, the top of King Harold & Queen Lillian's castle in Far Far Away deliberately borrowed design elements from Sleeping Beauty's castle at Disneyland.
19. Pinocchio: He said, "I'm a real boy!" a line from the movie.
20. Disneyland: The fireworks over the castle during the final scene resemble the fireworks over the Magic Kingdom castle in the opening titles.